Australian Owned
Eco Friendly
Premium Quality
Choose from our luxurious range of premium hair extensions.
It's no longer just about length and volume.
If you are experiencing hair loss, thinning or struggling to grow your hair for one of many reasons, you're not alone.
Hair extensions are suitable for clients of all ages and all styles, long or short.
Designed for all hair types, Showpony hair extensions can help to fill in gaps, add thickness, and create chemical-free colour and highlights without the damage.
Have unstoppable confidence with the hair you've always wanted.
SHOP NOW
3 Easy Steps to your Transformation
Place an order by choosing the colour, length, and method of application. If unsure, give us a call.
Your order will be shipped within 24 hours within Australia.
Feel the confidence that comes with glamorous new hair.
SEE THE SHOWPONY DIFFERENCE
We care about empowering you to
achieve personal positive change, both inside and out.
Transform your look today.
SHOP NOW
WHAT ARE OUR CUSTOMERS SAYING
---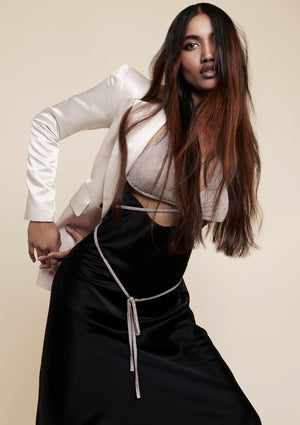 Turn heads and get the length, volume, and fullness you've always wanted.
Choose from our range of premium hair extensions.
SHOP NOW
---
FAQ
Answers to your most frequently asked questions here.
What are hair extensions?
Made to give your hair extra length, fullness or some chemical-free highlights, hair extensions can be clipped, sewn or glued to your natural hair. Available in various colours and methods, our hair extensions are specially designed to instantly transform your look — empowering you to look and feel beautiful. Whether you choose our temporary hair extension options, such as our clip-in and 3 in 1 hair extensions, or our permanent extensions, you can rely on premium products from Showpony — all ethically sourced and sustainably packaged.
Why choose Showpony?
You know what they say, hair is the crown we never take off — it's a natural frame that enhances our best features and makes us stand out from the crowd. At Showpony, we understand just how confident a beautiful head of hair can make you feel. For this reason, we are committed to providing our customers with quality Remy A+ human hair extensions in Australia to make you look and feel your very best. With a range of premium extensions in various methods and colours, you'll find the perfect match to create your dream look — browse our collection today.
What method of hair extensions does Showpony offer?
If you're wanting temporary hair extensions, shop our 20" 7-piece Clip In Hair Extensions and the versatile 20" 3 in 1 Hair Extension.

If you're looking for permanent hair extensions, we have tape, weft, skin weft and mini micro bead hair extensions in various lengths — from 14, 20 to 24 inches.

Made from the finest cuticle Remy A+ human hair, Showpony is known for natural-looking, superior quality hair extensions that create instant transformations for our customers and your clients — giving dream hair and new confidence.
Are all types of hair extensions available for purchase?
All of our temporary hair extensions are available to purchase online. Simply browse our clip in or 3 in 1 hair extensions online, click on your chosen type, choose one of our 22 available colours, add your selection to your cart, and checkout. For those looking to purchase our permanent hair extensions, please visit one of our approved stockists across Australia.

If you're a salon looking to purchase Showpony hair extensions, hair care products, tools and accessories, register to become a stockist online or get in touch with us on admin@showponyaus.com.au today.
What type of hair does Showpony use?
Showpony uses high quality 100% Remy A+ human hair, with the cuticle of the hair intact and aligned to ensure a natural look.

Showpony hair is an ethically sourced blend of 80% Indian hair for durability, and 20% European hair for silkiness.
Are Showpony hair extensions safe for my hair?
Our focus is on providing safe hair extension methods and educating stylists to deliver expert consultations to recommend the best method for their clients' hair. We've also developed a range of education programs designed to enhance in-salon expertise on hair extension application.
How do I find hair extensions to suit my hair?
Ideal for those who are looking for extra length and gorgeous thickness, our 7-piece clip in extensions can be easily attached and removed, perfect for those non-committal hair style decisions. If you like the idea of being able to remove your hair extensions as desired but are looking for a quick-to-attach alternative to clip-ins, our halo extension is an easy 3 in 1 solution. For those who prefer to have their dream hair 24/7, we have a range of permanent hair extensions options that can be enjoyed for months and months.

With 26 colours of the highest quality hair extensions to choose from, no matter which method you prefer, you can count on Showpony for some of the best hair extensions Australia has to offer.

For assistance or for a free colour match consultation, contact us at admin@showponyaus.com.au.
Where can I buy premium hair extensions online?
Are you looking to add length, volume or a pop of colour to your hairstyle at home? Or are a salon looking to stock for superior hair products? We have exactly what you need in our wide range of premium hair extensions online. Browse our collection online today or visit one of our approved Showpony stockists across Australia to have your extensions professionally applied.

For more information about our hair extensions or to find out more about becoming a stockist, contact our team today on +61 7 5522 0488 or admin@showponyaus.com.au.