SHOWPONY HAS HEAVILY ASSISTED IN OUR GROWTH WHEN IT COMES TO ALL THINGS EXTENSIONS
At Natalie Anne, we have been working with Showpony Australia for the last 4 years and must I say, it has been nothing but a positive experience. They have always offered us the best customer service and support with whatever we need when it comes to extensions and have always provided a high quality of hair.
Their service has led to the growth of our extension sector leading to amazing feedback from our clients. We started with clip in extensions and have also added Tape extensions onto our menu.
Showpony has heavily assisted in our growth when it comes to all things extensions and we look forward to working with them in the future.
NATALIE ANNE
NATALIE ANNE HAIR
THE HAIR WE RECEIVE IS ALWAYS A VERY HIGH QUALITY AND OUR CLIENTS ARE NEVER DISAPPOINTED
I have been using Showpony Tape Hair Extensions at Circles of Subiaco for 5 years. I have always found the team at Showpony to be so efficient and reliable and we can guarantee our clients are never left waiting for extensions that have been promised. The hair we receive is always of a very high quality and our clients are never disappointed. Recently Showpony have branched into microbead extensions and we are enjoying building an even stronger presence and relationship in the world of extensions.
SHARLENE LEE
CIRCLES OF SUBIACO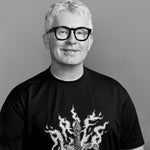 The quality of the hair meets the high demands of editorial hair styling
I love the versatility of the range, and the colours are fantastic. The quality of the hair meets the high demands of editorial hairstyling. I love collaborating with Showpony because they always go the extra mile to get us what we need.
KEVIN MURPHY
KEVIN MURPHY HAIR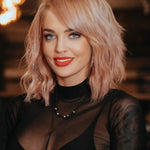 THE GROWTH OF MY BUSINESS THROUGH OFFERING SHOWPONY HAIR EXTENSIONS HAS BEEN EXCEPTIONAL
For many years now, I've worked extensively with Hair Extensions and have trialled and tested many brands over my 22 year career and none have surpassed the quality and value for money as Showpony.
The growth of my business through offering Showpony Hair Extensions has been exceptional. The business support is outstanding and education on a commercial and creative level is second to none.
At B&B Hair we like to offer our clients the best available products on the market that's why when it comes to Hair Extensions the only brand we use and recommend is Showpony.
JOANNE BOULOGNE
COFOUNDER OF B&B HAIR SALON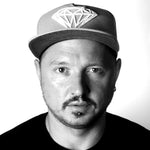 SHOWPONY PROFESSIONAL HAS THE BEST PRODUCT ON THE MARKET
Hair Extensions have become a really profitable part of our business model, and we are proud to be affiliated with Showpony Professional. I believe Showpony Professional has the best product on the market. Our clients are always providing great feedback about the quality, plus the support we get from the Showpony team is always so professional and personal.
Stevie English
STEVIE ENGLISH HAIR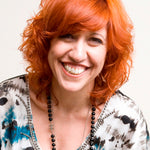 I USE SHOWPONY TO CREATE BEAUTIFUL EDITORIAL LOOKS
Showpony Hair Extensions are by far the best hair extensions on the market because their two-tone colour range blends so naturally and easily into so many hair colours. I use Showpony to create beautiful editorial looks for magazines and newspaper shoots as well as for models BTS at fashion weeks and shoots.
CATERINA DI BIASE
HEADING OUT HAIR AND BEAUTY